QUALIFICATIONS FOR CHRISTIAN DISCIPLESHIP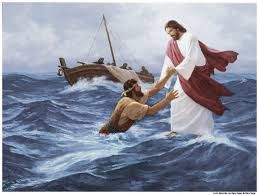 QUALIFICATIONS FOR CHRISTIAN DISCIPLESHIP
Michel Field
1. You must be born again (John 3:1-8), for all have sinned, and come short of the glory of God (Romans 3:23). The wages of sin is death, but the gift of God is eternal life through Jesus Christ our Lord (Romans 6:23).
2. If we confess our sins, he is faithful and just to forgive us our sins, and to cleanse us from all unrighteousness (1 John 1:9).
3. Faith cometh by hearing, and hearing by the word of God (Romans 10:17).
4. There is no difference between the Jew and the Greek: for the same Lord over all is rich unto all that call upon him. For whosoever shall call upon the name of the Lord shall be saved (Romans 10:12-13).
5. If thou shalt confess with thy mouth the Lord Jesus, and shalt believe in thine heart that God hath raised him from the dead, thou shalt be saved. For with the heart man believeth unto righ-teousness: and with the mouth confession is made unto salvation (Romans 10:9-10).
6. For as many of you as have been baptized into Christ have put on Christ (Galatians 3:27).
7. Repent and be baptized every one of you for the remission of sins, and ye shall receive the gift of the Holy Ghost (Acts 2:38).
8. If ye then, being evil, know how to give good gifts unto your children; how much more shall your heavenly Father give the Holy Spirit to them that ask him? (Luke 11:13).
9. Ye shall receive power, after that the Holy Ghost is come upon you: and ye shall be witnesses unto me both in Jerusalem, and in all Judea, and in Samaria, and unto the uttermost part of the
earth (Acts 1:8).
10. For we are his workmanship, created in Christ Jesus unto good works, which God hath before ordained that we should walk in them (Ephesians 2:10).
11. He that taketh not his cross, and followeth after me, is not worthy of me. He that findeth his life shall lose it: and he that loseth his life for my sake shall find it (Matthew 10:38-39).
12. Verily, verily, I say unto you, Except ye eat the flesh of the Son of man, and drink his blood, ye have no life in you (John 6:53).
13. Think not that I am come to send peace on earth: I came not to send peace, but a sword. For I am come to set a man at variance against his father, and the daughter against her mother, and the daughter-in-law against her mother-in-law. And a man's foes shall be they of his own household. He that loveth father or mother more than me is not worthy of me: and he that loveth son or daughter more than me is not worthy of me (Matthew 10:34-37).
14. If we walk in the light, as he is in the light, we have fellowship one with another, and the blood of Jesus Christ his Son cleanseth us from all sin (1 John 1:7).
15. By this shall all men know that ye are my disciples, if ye have love one to another (John 13:35).
16. If ye continue in my word, then are ye my disciples indeed; and ye shall know the truth, and the truth shall make you free (John 8:31-32).
17. Then said Jesus unto the twelve, Will ye also go away? Then Simon Peter answered him, Lord, to whom shall we go? Thou hast the words of eternal life. And we believe and are sure that thou art the Christ, the Son of the living God (John 6:67-69).
18. If ye abide in me, and my words abide in you, ye shall ask what ye will, and it shall be done unto you. Herein is my Father glorified, that ye bear much fruit; so shall ye be my disciples (John 15:7-8).
Diffusion of the Gospel
Evangelist Michel Field
fieldmichel@sympatico.ca
www.facebook.com/evangeliste.michel.field
Putting the Go in the Gospel
"My people perish for lack of knowledge" Hosea 4:6
"Shout it aloud, do not hold back, raise your voice like a trumpet" Isaiah 58:1
Partager cet article